About the school
| | | |
| --- | --- | --- |
| | | Rainbow Public School was established in 1993 by Mr. Jagdish Chand an Ex-Airforce Officer to cater to the educational needs of children in Rudrapur. The School is affiliated to Central Board of Secondary Education, New Delhi and prepares its students for All India Senior Secondary Certificate Examination(AISSCE) conducted by it. The school believes that just clerical knowledge is insufficient to meet the challenges of ones life. So students are taught skills, values & attiquets through a wide spectrum of scholastic and co-scholastic activities. Thus, we at Rainbow are totally committed to the cause of education. |

A School with a vision
Teachers with a mission
Students with high aspiration
"Just as one candle cannot light the other without burning itself, no teacher can educate, without....... continuing the process of self-learning"
News Updates
Annual function for juniors organized on 03-Dec-2016
Educational tour for XI organized on 03-Dec-2016
School stood second in interschool Carols Competition at Columbfest 2016
Teachers workshop on POCSO conducted by Orient BlackSwan on 15-Sep-2016
Ashutosh Jha of XII Commerce selected in Junior IPL.
Principal attended International Conference on excellence in school education at IIT New Delhi from 9,11-Dec-2016
School donated Rs. 98,000/- to Caring Souls Foundation for Cancer patients.
TOPPERS OF CLASS - X (2015-16)
AKANKSHA SHARMA - (C.G.P.A.-10)
AMODINI SINGH - (C.G.P.A.-10)
ANJALI SINGH - (C.G.P.A.-10)
DIVYA SINGH - (C.G.P.A.-10)
AAKASH BHARDWAJ - (C.G.P.A.-10)
DHEERAJ BHATT - (C.G.P.A.-10)
DIKSHA GIRI - (C.G.P.A.-10)
DIVYANSHI MALIK - (C.G.P.A.-10)
MUSKAN JAIN - (C.G.P.A.-10)
PANKAJ BHATT - (C.G.P.A.-10)
SAHIBA BI SHEIKH - (C.G.P.A.-10)

TOPPERS OF CLASS - XII (2015-16)
ASMA KHATOON ZAIDI - (92.8%)
HITAKSHI SINGH - (91.6%)
RAMANDEEP KAUR -(90%)

SUBJECT WISE TOPPERS IN CLASS XII
ASMA KHATOON ZAIDI, SAMIKSHA SHARMA - (98% English)
ASMA KHATOON ZAIDI - (93% Physics)
ABHISHEK ARYA, ASHISH VERMA - (95% Chemistry)
ASHISH VERMA - (95% Mathematics)
RAMANDEEP KAUR, POORNIMA DUNEJA - (95% Accountancy)
RAMANDEEP KAUR - (95% Economics)
GUNJAN SHARMA, BARINDER SINGH - (92% Business Studies)
VIJAY SINGH BISHT - (99% Phy. Education)
ASMA KHATOON ZAIDI, SAMIKSHA SHARMA - (95% Phy. Education)
SAMIKSHA SHARMA - (95% Phy. Education)

Class - IX - XI students went on a trekking trip to Saat Taal.
Excellent Board Result
New school cabinet sworn in
Head Boy 2016-17 - Dheeraj Bhatt Class-XI Science.
Head Girl 2016-17 Amodini Singh class-XI Science.
Abacus & vedic Maths classes extended to all classes from II to VIII
Teachers workshop conducted by Quality Education Asia on 12-Aug-2016.
School Reopened after summer break on 04 July 2016.
Class XII & XI Biology Students visited G.B.Pant university of Agriculture and technology, Pantnagar.
Class XII & XI Commerce Students visited Britannia Industries ltd., IIE, Sidcul Pantnagar.
School associated with NIIT nGuru and indroduced IT Wizard program for students of VII & VIII. New Computer lab inaugurated
School toppers felicitated on Independence Day.
Chairman's Message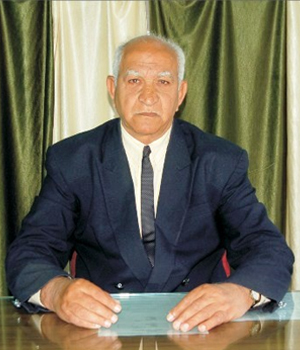 As the Chairman of Rainbow Public School it gives me immense pleasure and confidence in seeing the growth of the school. l am vastly reassured by the success of the school in the field of education, sports and co-curricular activities that the school is progressing in the right direction. The children are the future of a nation and the principal goal of education is to develop them as men and women who are creative thinkers, inventors and discoverers.
A school must provide its students an atmosphere for multifaceted development, where children are encouraged to pursue their goals. I take immense pride in stating that our endeavors have always been to move in this direction. I firmly believe that, besides the infrastructure and the resources, it is the quality and approach of the staff that matters the most and since the inception of this school, I have been noticing a gradual progress and growth in this field.
This has been possible because of the combined efforts made by School Management, Principal, Teachers, School Staff and the Students. I am extremely happy to state that this school has been able to live up to the trust reposed on it by the parents. JAI HIND
Mr. J.C. Malik
Principal's Message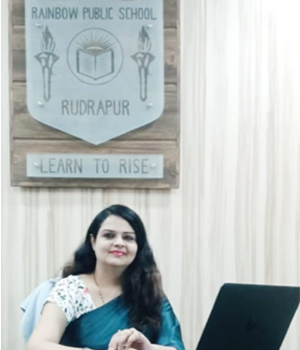 "Be careful of the things you say, children will listen. Be careful of the things you do, children see and learn" The lines from Stephen Sondhiem's musical 'Into the Woods' tell adults to be good examples to the children. We often hear people say that the best way to teach children is to teach by example. We complain that our new generation has lost the moral values and that they are only concerned about worldly things that satisfy their whims.

If we have children who are walking the wrong path, could it be because we ourselves "have not entered and have prevented others from entering "the door of knowledge". It's time to ponder. In his acceptance speech after being awarded as the 2009 CNN Hero of the year. Efren Penaflorida said, "You are the change you dream of. I am the change I dream of. Collectively, we are the dream of ourselves. We have to unleash the hero in us". Change must start from within. We need to go within ourselves and begin a chain reaction of change. Only then we can inspire other people to bring a change in our family, society, nation and the world at large. Children are our 'future'. if we want our future to be bright, they need to develop their talents, understand their innate abilities and develop a sense of responsibility. As educators, we are entrusted with this noble mission. So let us light ourselves and enlighten them so that they can brighten the lives of those around them. JAI HIND
Mrs. Mary Singh
From The Manager`s Desk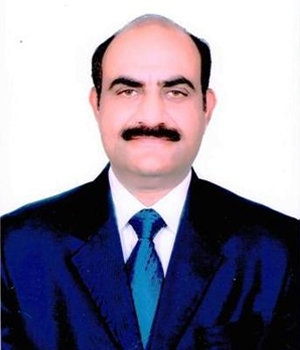 "Education is the most powerful weapon which you can use to change the world" - Nelson Mandela
One of the most important decisions that any family makes is the school they choose for their youngster's education. At Rainbow, we believe that we offer the very best of teaching and learning that has been specially tailored to meet the needs of the young. The uniqueness of the school is not accidental; careful planning and programming, the selection of excellent staff and a willingness to innovate in educational provision have all contributed to the high level of academic success achieved by students at the school.
The challenge to be 'the best you can be' in academic achievement is supported by a holistic approach to personal learning. The classroom programmes are rich and engaging, and the range of cultural, sporting and performance opportunities provides a huge number of opportunities that allow every student access to an environment where they can participate and excel. We challenge and channel students to set high expectations for themselves and support them to achieve at the highest level.
Rainbow Public School is a place where children learn to fulfill their dreams and goals, and in so doing, help to make the world a better place for all. this school is truly a place where students are nurtured and cherished!
My best wishes to everyone who comes to be part of Rainbow family. JAI HIND
Mr. Sanjeev Kumar