About the school
| | | |
| --- | --- | --- |
| | | Rainbow Public School was established in 1993 by Mr. Jagdish Chand an Ex-Airforce Officer to cater to the educational needs of children in Rudrapur. The School is affiliated to Central Board of Secondary Education, New Delhi and prepares its students for All India Senior Secondary Certificate Examination(AISSCE) conducted by it. The school believes that just clerical knowledge is insufficient to meet the challenges of ones life. So students are taught skills, values & attiquets through a wide spectrum of scholastic and co-scholastic activities. Thus, we at Rainbow are totally committed to the cause of education. |

A School with a vision
Teachers with a mission
Students with high aspiration
"Just as one candle cannot light the other without burning itself, no teacher can educate, without....... continuing the process of self-learning"
News Updates
ORIENTATION PROGRAM ON VEDIC MATH & ABACUS (To make teachers aware of easy Mathematical tricks and benefits of Vedic Math & Mnemonics) ON 25th March 2017
NEWS PAPER READING CONTEST AND KHO-KHO CMPETITION (To give an opportunity to develop particular skills and exhibit non-academic abilities) on 18th April 2017
ATHLETICS INTER CLASS COMPETITION ON 19th April 2017
INTER CLASS KHO-KHO COMPETITION ON 19th April 2017 to 21st April 2017
CHALLENGING AREA IN SOCIAL SCIENCE (To enhance the knowledge and ability to tackle challenging area in Social Science) ON 29th April 2017
MATH & EVS WORKSHOP (Quality Education Asia) (Columbus Public School) ON 8th May 2017
HINDI WRITING COMPETITION ON 9th May 2017
MENTAL ABILITY CONTEST WAS HELD IN CLASS I and II ON 15th May 2017
INTER CLASS EXTEMPORE COMPETITION ON May 2017
DEBATE COMPETITION (To give opportunity to develop confidence in speaking in front of an audience) ON 18th May 2017
WORKSHOP ON "LIFE SKILLS" (To make teachers aware of Life Skills) ON 26th May 2017
Admission in Class I under the Right to Education Act, 2009
Result 2016-17 of Class X & XII
WORKSHOP ON TEACH NEXT(To make teachers familiar with the Teach Next content and techniques) ON 10th July 2017
INFORMATION OF SOCIETY CHAIRMAN TO SMC
WORD POWER CONTEST ON 24th July 2017
NEW APPOINTMENT OF PRINCIPAL
INTER CLASS CARROM COMPETITION ON 28th July 2017
POLICE LINE UDHAM SINGH NAGAR HAS ORGANISED A SEMINAR ON TOPIC: "Say No to Drugs" ON 11th August 2017
JANMASHTAMI CELEBRATION ON 14th Aug 2017
15th August Celebration 2017
CO-CURRICULAR ACTIVITY(To develop the feeling of patriotism among our students) ON 16th AUGUST 2017
CO-CURRICULAR ACTIVITY (To give an opportunity to develop particular skills and exhibit non-academic activities) ON 27th August 2017
Manodev Gramin Vikas Samiti in Association with HCM Milestone Pvt. ltd.(Career counseling of students for their future)
Teachers Day Celebration ON 5th September 2017
DUSSEHRA CELEBRATION ON 28.09.2017
AAROGYALAYA TEACHERS' WORKSHOP CONDUCTED A TRAINING SESSION FOR TEACHERS ON A STRESS FREE CLASSROOM TEACHING
RATNA SAGAR WORKSHOP FOR TEACHERS ON EFFECTIVE COMMUNICATION
CBSE TEACHERS' WORKSHOP ON EFFECTIVE CLASSROOM MANAGEMENT AT KASHIPUR.
INFORMATION OF SOCIETY CHAIRMAN TO SMC
INFORMATION OF SOCIETY CHAIRMAN TO SMC
Ashutosh Jha of XII Commerce selected in Junior IPL.
School donated Rs. 98,000/- to Caring Souls Foundation for Cancer patients.
SUBJECT WISE TOPPERS IN CLASS XII
AMIT KAKKAR - (95% English), (95% Chemistry), (94% Physics), (93% Maths)
ANIKET PANDEY - (95% Chemistry), (95% Physics), (92% Maths)
AYUSHI CHAHAL - (96% Chemistry)
HIMANSHU SINGH GAIRA - (95% English)
MOHIT NAGPAL - (94% English), (95% Chemistry), (95% Physics), (95% Maths), (95% Physical Education)
PRIYANKA MEHTA - (93% Hindi)

Class - IX - XI students went on a trekking trip to Saat Taal.
Excellent Board Result
New school cabinet sworn in
Head Girl 2017-18 - Manisha Arya Class-XI Commerce.
Head Boy 2017-18 - Rajesh Bhatt Class-XI Science.
Abacus & vedic Maths classes extended to all classes from II to VIII
Class XII & XI Biology Students visited G.B.Pant university of Agriculture and technology, Pantnagar.
Class XII & XI Commerce Students visited Britannia Industries ltd., IIE, Sidcul Pantnagar.
School associated with NIIT nGuru and indroduced IT Wizard program for students of VII & VIII. New Computer lab inaugurated
School toppers felicitated on Independence Day.
In the loving memory of our Founder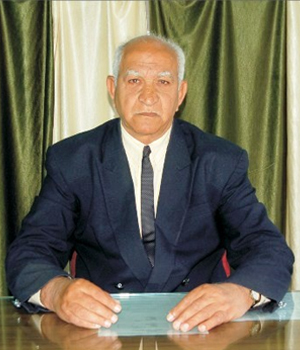 ā€œA dream written down with a Date becomes a goal.
A Goal broken down into steps becomes a Plan.
A Plan backed by action makes your dreams come true.ā€
Rainbow Public School carries forward the iconic legacy established by of our beloved founder, Mr. J. C. Malik. It was his optimistic vision that marks trails of development in shaping the school as it stands today- an educational edifice.

His visionhas brought forth education that caters to the learning needs of the children at Rudrapur. Today, the role of the school is not only to pursue academic and cultural excellence but also to motivate and empower its students to be lifelong learners, critical thinkers and productive members of an ever changing global society.

RPS has carved a niche for itself and developed its own time tested and proven systems and is committed to providing an effective learning environment to the students. The vision is not only to impart quality education, but also to groom our children into socially interactive, mentally agile and empathetic individuals; to enable them to develop their own potential, without unreasonable stress.

Our Founder believed in ā€œAll progressive organizations are born from the dreams, creative ideas and leadership of certain dedicated intellectual minds. An educational institute is not just about bricks, mortar and concrete; rather it is about building character, enriching minds and about inspiring experiences that last a lifetime.ā€

Teamwork is a symbol of assurance at RPS. A committed and supportive management, Principal, dedicated teachers, caring and co-operative parents blend harmoniously through their collaborative efforts tobuildthe students as future leaders of tomorrow.
JAI HIND
Mr. J.C. Malik
Principal's Message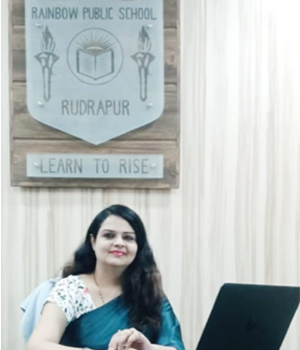 "Success comes to those who work hard and stays with those, who donā€™t rest on the laurels of the past." We live today in a world that is so very different from the one we grew up in, the one we were educated in. The world today is changing at such an accelerated rate and we as educators need to pause and reflect on this entire system of Education. Are our schools well equipped to prepare our children to face the challenges that the future holds?

Questions such as these are factors that motivate us to go through a continuous process of reflection and hence we at Rainbow Public School work at implementing a well-balanced curriculum to ensure that the children who walk into the portals of our schools will not just love their school years but truly be prepared to face lifeā€™s challenges.

It was Margaret Mead who said ā€œChildren must be taught how to think, not what to think,ā€ and to enable this, our motto of ā€˜Learn to Riseā€™ is encouraged through a holistic approach. "TO MOTIVATE THE WEAK, TO ADDRESS THE AVERAGE AND CHALLENGE THE GIFTED" is the teaching vision of our school.

Aristotle once said that, ā€œEducating the mind without educating the heart is no education at all.ā€ Even as we impart education to match the advancement in technology and globalization, we march our children ahead with RPSā€™ ethos of moral values and principles. We endeavour constantly to instill these qualities in our children. We pride ourselves to help them grow and develop into sensitive and responsible citizens of the next generation.

Each academic session is a milestone that marks our growth, unfolds our imaginations, and gives life to our thoughts and aspirations. It unleashes a wide spectrum of activity based learning, hands on experience methodologies and application based learning through real life situation.

A committed and supportive management, dedicated teachers, caring and co-operative parents blend harmoniously to create a child-centric school. It is natural to find in this ambience, the intensive use of a variety of thinking activities, strategies and group dynamics so that the classrooms become alive.

Teamwork is the hallmark of RPS. I am very sure through collaborative effort we can achieve more to benefit our students who are the future leaders of tomorrow.
JAI HIND
Mr. Melroy Macdonald
From The Manager`s Desk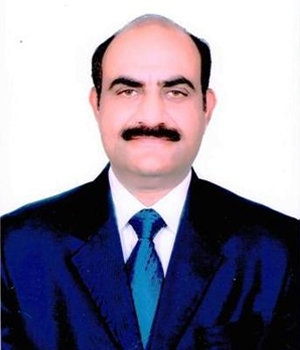 "Education is the most powerful weapon which you can use to change the world" - Nelson Mandela
One of the most important decisions that any family makes is the school they choose for their youngster's education. At Rainbow, we believe that we offer the very best of teaching and learning that has been specially tailored to meet the needs of the young. The uniqueness of the school is not accidental; careful planning and programming, the selection of excellent staff and a willingness to innovate in educational provision have all contributed to the high level of academic success achieved by students at the school.
The challenge to be 'the best you can be' in academic achievement is supported by a holistic approach to personal learning. The classroom programmes are rich and engaging, and the range of cultural, sporting and performance opportunities provides a huge number of opportunities that allow every student access to an environment where they can participate and excel. We challenge and channel students to set high expectations for themselves and support them to achieve at the highest level.
Rainbow Public School is a place where children learn to fulfill their dreams and goals, and in so doing, help to make the world a better place for all. this school is truly a place where students are nurtured and cherished!
My best wishes to everyone who comes to be part of Rainbow family.
JAI HIND
Mr. Sanjeev Kumar